Ultrafast Managed
WordPress Hosting
Powerful and simple to use
From $2.24/mo now with 75% OFF

Choose your WordPress Hosting plan and start now
LITHIUM
75% OFF
$2.24/mo
Regular price: $8.95
Essential features
1 Website
20 GB SSD Storage
Unlimited Traffic
Free SSL Certificate
Free Email Protection
10 Days Backups
30 Days Money-back guarantee
Litespeed with WP Optimization
Advanced features
WordPress Tookit
WordPress Clone & Staging
Cache Plugin for WordPress
WP-CLI & SSH
SODIUM
75% OFF
$3.49/mo
Regular price: $13.95
Essential features
Unlimited Websites
30 GB SSD Storage
Unlimited Traffic
Free SSL Certificates
Free Email Protection
20 Days Backups
30 Days Money-back guarantee
Litespeed with WP Optimization
Advanced features
WordPress Toolkit
WordPress Clone & Staging
Cache Plugin for WordPress
WP-CLI & SSH
Resource boost
Unlimited Addon Domains
2x More CPU & RAM

HELIUM
75% OFF
$4.74/mo
Regular price: $18.95
Essential features
Unlimited Websites
40 GB SSD Storage
Unlimited Traffic
Free SSL Certificates
Free Email Protection
30 Days Backups
30 Days Money-back guarantee
Litespeed with WP Optimization
Advanced features
WordPress Toolkit
WordPress Clone & Staging
Cache Plugin for WordPress
WP-CLI & SSH
Resource boost
Unlimited Addon Domains
3x More CPU & RAM

Speed-up your website with
Powerful WordPress Hosting
Linode Cloud
Host your WordPress websites on the world's fastest CPUs: AMD EPYC™, and close to your website's visitors thanks to the globally available Premium Tier network across 23 strategically located datacenters.
Litespeed Enterprise Web Server
Litespeed is our standard choice for running fast websites for our customers. It delivers faster than any other HTTP/2 server – 12x faster than NGINX and 84x faster than Apache.
NVMe SSD Storage
The best storage available – 7x faster queries and file access to prevent slow loading websites.
WordPress Cache
An all-in-one site acceleration plugin, featuring an exclusive server-level cache and a collection of optimization features.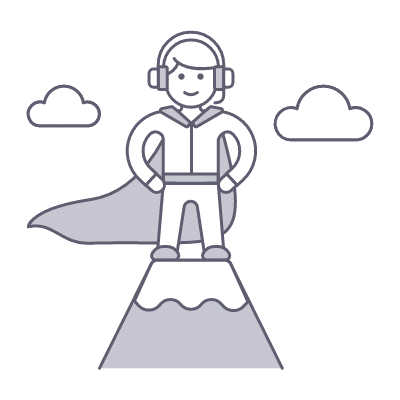 Outstanding Customer Support
Whether your website is offline, you have an issue with a security vulnerability, or you need help restoring your backups, we'll do everything humanly possible to resolve any problems on our end.
Available 24/7
Our highly skilled team is available to answer all your questions 24 hours a day, 7 days a week.
98% Satisfaction
Based on rated interactions from our Customers.
Extremely Fast
Average reply time is less than 10 minutes, and resolution is less than 6 hours.
WordPress Experts
We manage WordPress websites with thousands of daily visitors for businesses that rely on them.
Amazing WordPress Management
We make it easy to manage your WordPress website or dozens of WordPress websites, all from the same control panel.
Mass WordPress Management
Install, update, and manage plugins and themes per single website or in bulk across some or all of your websites via a single dashboard.
Automatic Smart Updates
Automatically test updates of WordPress Core or any of the themes/plugins in a safe environment at no risk to your live website.
WordPress Integrity Check
Check the integrity of the WordPress Core files with a single click and automatically remove any infections found.
Website Scan and Hardening
Scan and harden your websites against security risks based on recommendations from the WordPress community and Patchstack reports.
Easy Staging and Cloning
Clone any existing site to a safe staging area on its own database. Experiment, then sync back to your live website when you're ready.
Login and Password Management
Passwordless login to the admin dashboard of your website, or change the credentials with a single click in case you do not remember them.
Ready to get started?
Choose the hosting provider that cares about your online business and helps you grow strong. Get your plan with a 30-day money-back guarantee, and try Neoxea today.
Ultimate Security for Peace of Mind
DNS and DDoS Protection
We use secure DNS services to increase your website's reliability. All our hosting services benefit from DDoS protection to protect you and your business against cybercrime.
Web Application Firewall
Our Security Team monitors threats and emerging exploits to protect our hosting environment and websites from known hacks and breaches.
Proactive Malware Defense
We have active and passive security and other advanced features to prevent access to your data and real-time inspection of modified and uploaded files on our servers.
Full Daily Backups
Automatic daily backups are stored in a remote location in a geography different from your hosting account and are available for 1-click restore in your cPanel.
Account Isolation
Your account is isolated from other customers in a CloudLinux dedicated virtual environment unavailable from outside, even if a website on the same server is compromised.
Email Protection
Protect your email from viruses, malware, and Spam. Uninterrupted email flow and increased email continuity, helping prevent email from being lost or bounced back to the sender. Say goodbye to blocked IPs.
Frequently Asked Questions
* The promotional price is for the first term only and renews at the regular rate.